NEMo Outdoor – Ambient air monitoring for industries and smart cities
LVOC – TVOC – Temperature – Humidity – Pressure – NO2 – O3 – PM1-2.5-10
Air quality in cities is a major issue nowadays. Residents' health condition can be easily affected by air pollution which causes allergies, respiratory tract infections and cardiovascular diseases. To address this challenge, cities are setting up a network of sensors to carry out simulation and pollution prediction models to better advice inhabitants.






What are the main pollutants in the city?
Particulate matter: PM 1/2.5/10
Particulate matter is where most of the health-related costs come from that are linked to outdoor air quality. As they enter the body, they cause cardiovascular disease, brain disease and respiratory system infections. The come from various sources: diesel without a treatment system, fireplaces, industry, vehicle brakes and tire wear.

How to measure Particulate matter (PM) ?
The reference method involves a particle filter collecting pollutants and weighing thereafter. Sensor network uses a different method because such procedure is complicated to automate and democratize. PM sensors rely on laser that quantifies PM and then establishes a relationship with the mass to know the volume of PM.
Benzene
Benzene mainly comes from the use of hydrocarbons. It is highly reactive, and is one of the most dangerous pollutants even at low concentration. 
Nitrogen dioxide – NO2
Nitrogen dioxide comes from hydrocarbons combustion. It is mainly generated from road traffic. NO2 is irritating for the respiratory system.

Ozone – O3
Ozone or O3 has several origins but mainly from chemical reactions between NOx and VOCs present in the air, and undergoing UV radiation from the sun leading to their destruction to produce ozone. Since NOx and VOCs are mainly produced by human activity, ozone is often present in areas when high level of human activity and often at significantly high concentration. Its concentration increases with the presence of anti-cyclone. Ozone is an ENT pathway irritant.
Other pollutants
VOCs (Volatile Organic Compounds), NO, NH3, CO, SO2 are also found in outdoor air but their concentrations and / or their effects on health make them less of a priority in the evaluation outdoor air quality.
How to measure air pollutants in the city ?
For years, associations have been measuring air quality with highly accurate and expensive reference stations. In recent years, a new strategy has emerged, by establishing a network of outdoor air quality sensors. These are less accurate but the high quantity makes it possible to compensate for this issue and above all, to improve monitoring seeing how significant the local environment would impact the measurement results. It is common to find that on both sides of a building the air quality is quite different.
Outdoor air quality station: NEMo Outdoor
For ten years, Ethera has been committed to designing air quality analysing devices and putting its unique know-how in France at the service of the development of sensors dedicated to outdoor air quality, to characterize and integrate into functional and autonomous units – the NEMo range.
The NEMo Outdoor station allows continuous measurement of various parameters such as:
NO2 / O3
PM 1/2.5/10
NH3
H2S
SO2
CO
It is designed to operate in complete autonomy on solar panel or power supply. This station is connected with several wireless means of communication: Sigfox, LoRa or LTE-M.
.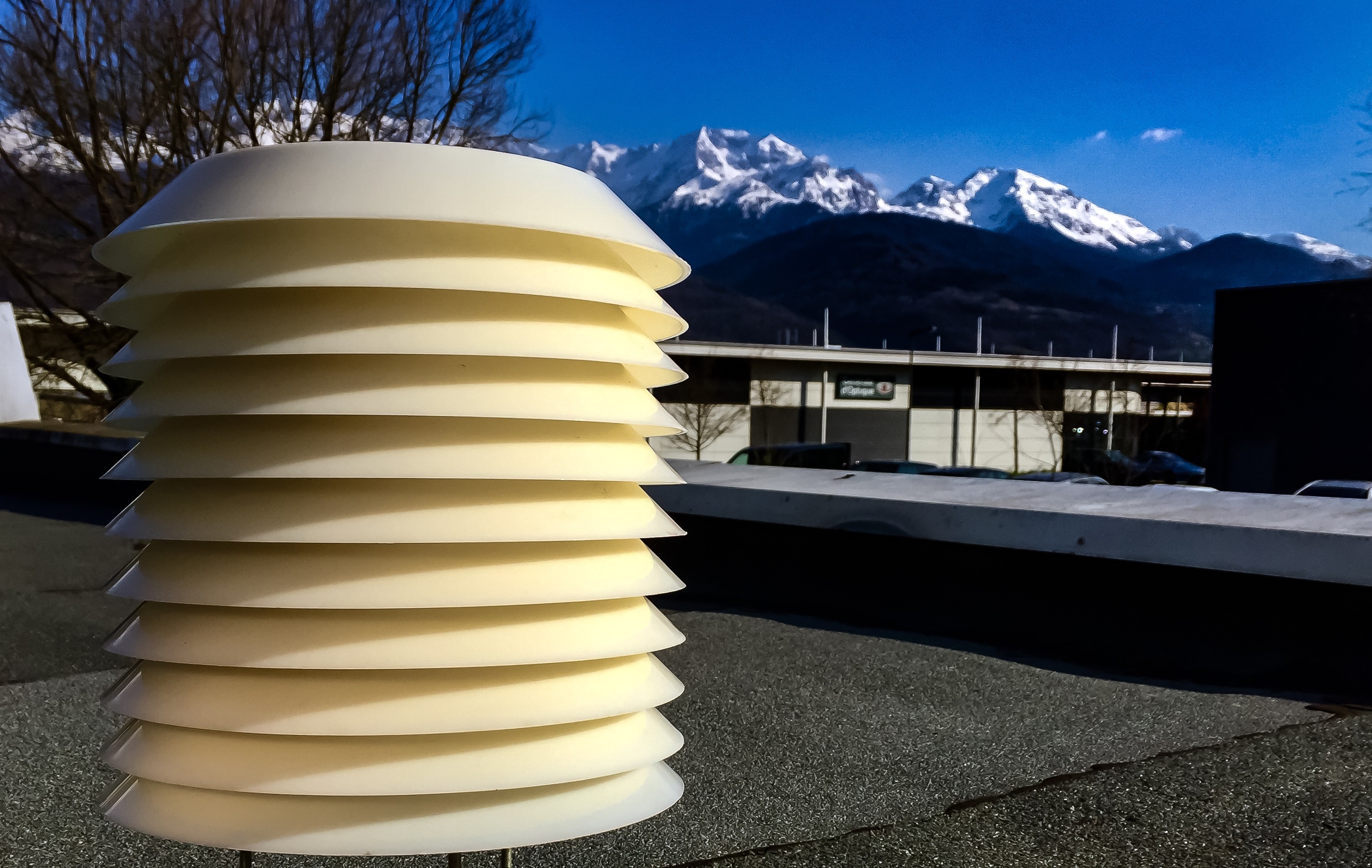 Discover a turnkey solution to monitor outdoor air quality
Subscribe to Ethera's Newsletter
Advantages
Measurement of real exposure to pollutants and identification of pollution peaks.
Possibility of adding a PID sensor with PID technology for VOC monitoring.
Exclusive design for a cost effective target.
Modular and scalable, possibility of adding additional sensors (PM2.5 / PM10, VOC, NO2, O3, H2S, NH3, SO2 …).
Connected device for real-time access to measurements (Sigfox, LoRa, Bluetooth, GSM).
Dashboard in option on a cloud solution