The Challenge
All over the world air quality needs to be improved to decrease health impact.
Ethera develops until more than 7 years IoT solutions for air monitoring, diagnostic and treatment.
Applications: public area, buildings and industrial impact or process. Sensors allows a smart world: smart city, smart buildings and smart industry.
The Solution
Unique specific formaldehyde sensor (colorimetric) and trichloramine sensor and a complete range of devices and softwares adjustable to a lot of applications.
Turn key solutions particularly well suited to distribution.
All devices and software are designed in France near Grenoble (Crolles) by an experimented staff. Chinese subsidiary take in charge customer relationship for asia.
Example of a comprehensive smart building offer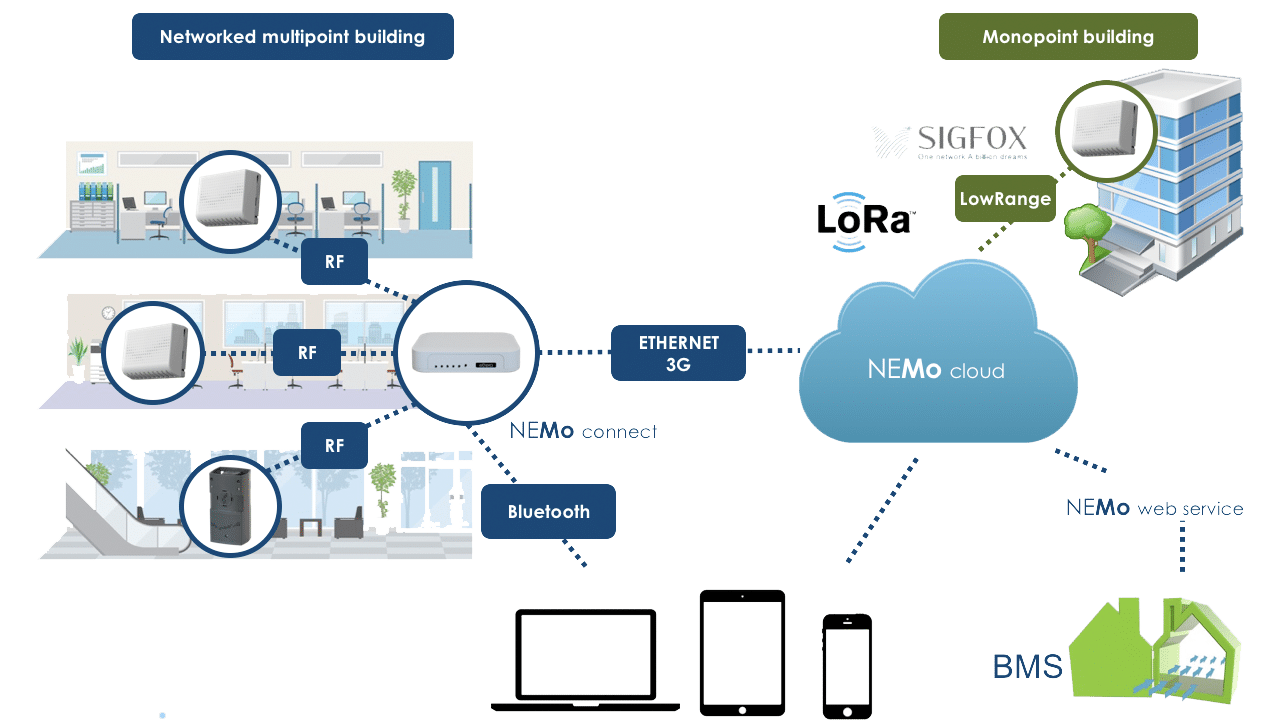 Mobile responsive
A complete application to manage IAQ station and data treatment. Store, download and share data in real time.
Pad touch version
Large screen allows more information display like multi-station comparison.
Complete setup
Wide range of option available like alarms configuration.
Data treatment
More than 12 parameters can be showed and treated to detect disfunction.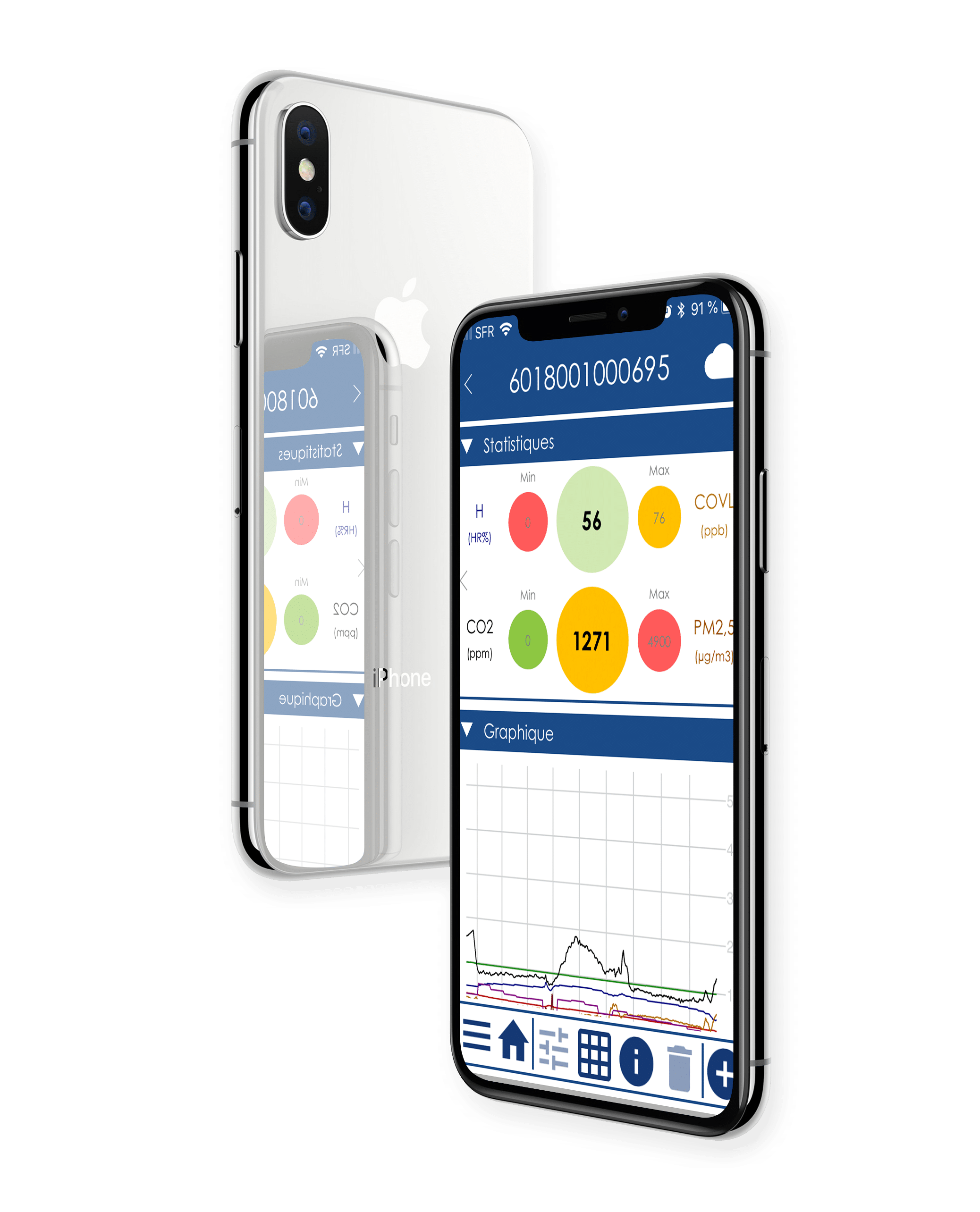 Contact us for business opportunity