Air quality data management platform
This solution enables to balance air quality and energy saving, by displaying air quality in real time while interpreting data in form of an index, predicting air quality in the next few hours, detecting malfunctions and obtaining recommendations on ventilation strategy.
The NEMo Cloud data management platform makes it possible to collect data from connected air quality stations, to share and process them remotely. The data processing features include: sending alerts by email when crossing thresholds, integrating measurements in an index algorithm (display of an air quality index) and sending instructions, predicting the evolution of the concentration of pollutants after a machine learning phase. A visualization interface as well as an API allow to interact with the data.
The offer is compatible with the digital building model (BIM).
24h / 24h IAQ monitoring. A unique algorithm coupled with instrumenting an innovative solution to optimize air quality.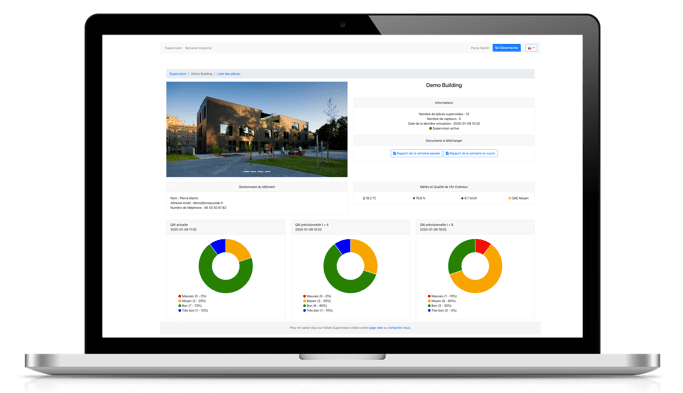 Air quality management in buildings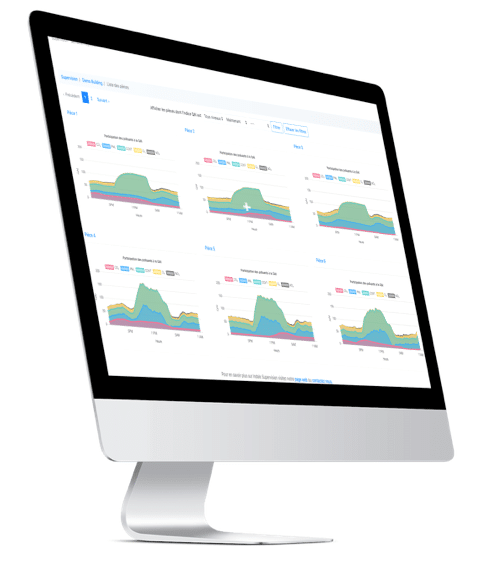 Air quality index display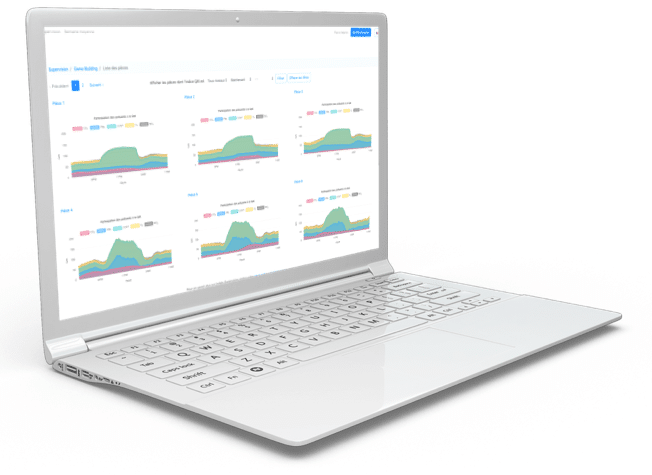 Air quality prediction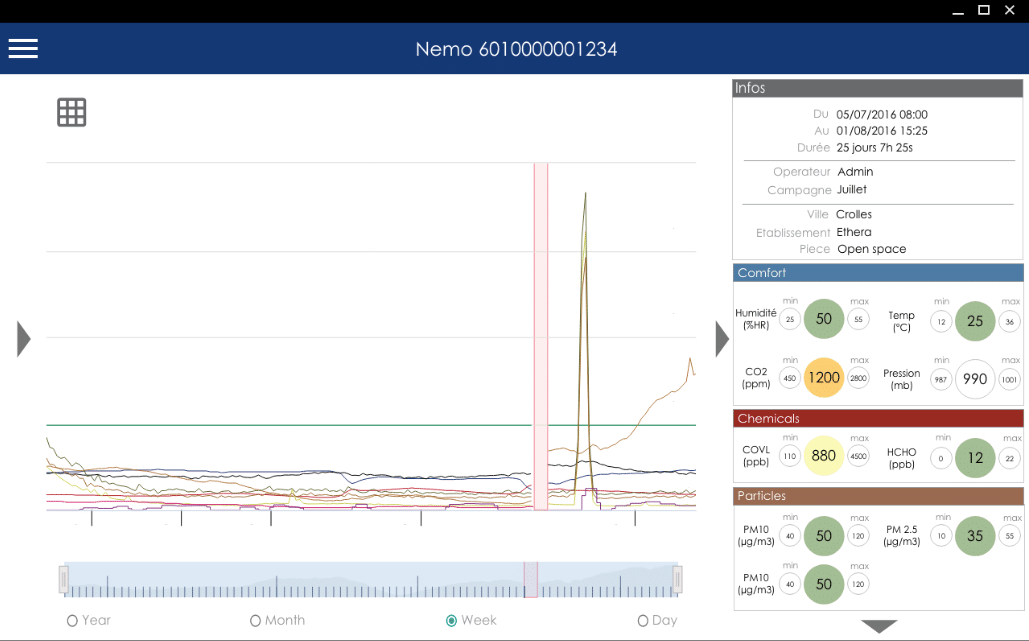 Monitoring of curves and alerts on thresholds
Gain responsiveness and efficiency for optimized air quality!
Anticipate
Anticipate pollution peaks to act on your building and maintain good air quality
Improve
Improve air quality with a unique algorithm
Stay alert
About malfunction and predictive maintenance alert
Pilot
Control your ventilation system with air quality and energy saving guidelines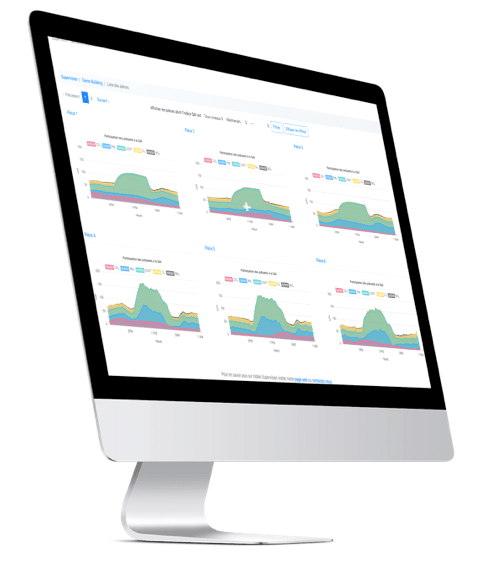 Designed to facilitate actions while bring expertise to the fore



Mobile application (NEMo View)

Simple data visualization and user profile management

Dynamic multi-parameter display (selection of curve, time range ...)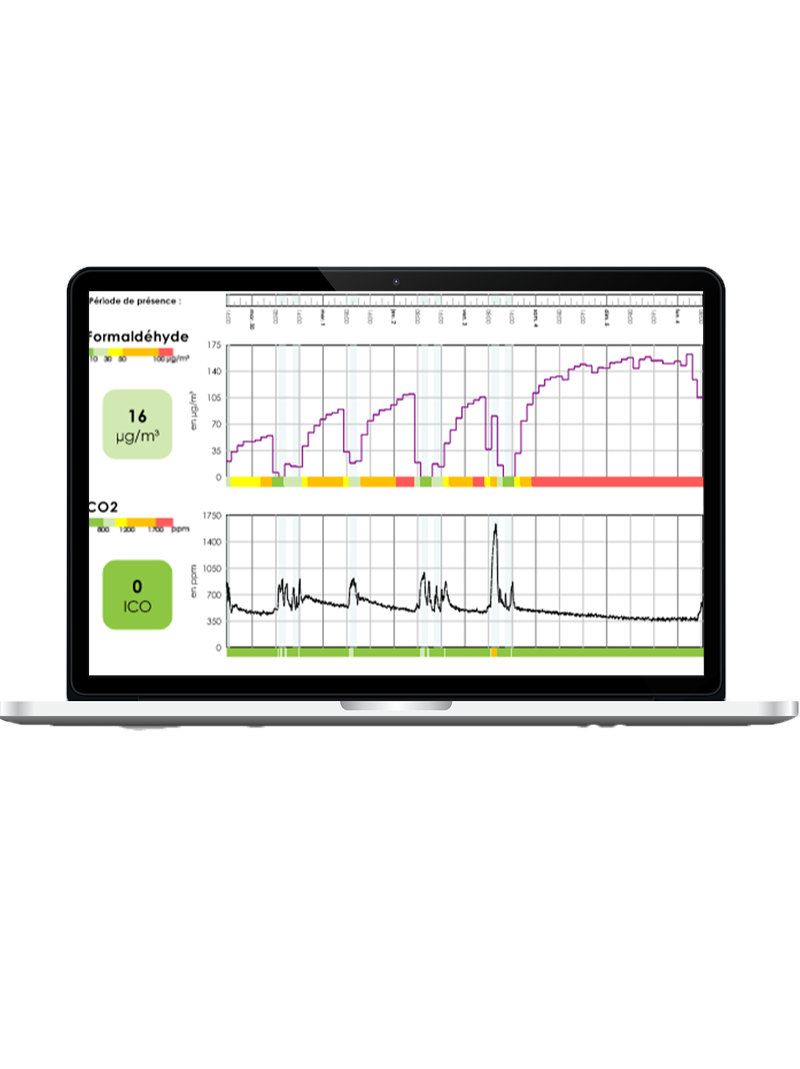 Unique algorithm to enrich data and decision making or building automation
Air quality management by sending instructions
Prediction on the evolution of pollutants
Personalized air quality index
Air quality index per building and per room
Taking weather and outdoor air quality into consideration
Our NEMo Cloud solution provides easy access to your data.
This data management platform allows to centralise data and personalize access on a dedicated internet server. No hardware investment or management required.
Using the latest technologies in terms of security and confidentiality, your data will be accessible at all times.
Data centralization
NEMo cloud allows to centralize  data from numerous NEMo sensors to facilitate your access as well as to improve the collaborative aspect of the provision. Whether you have one or more NEMo air quality stations, the portal will allow you to consult all your data at one single place.
User profile creation
You have the possibility of creating several types of user profiles and assigning different tasks, from simple consultation to data management. More specifically, these options allow you to share information while maintaining the confidentiality of the data you do not want to share.
Simplicity as a guideline
Fast deployment with our services
Easy viewing of your data
Automatic report editing
Possibility of remote assistance and support
Dynamic graphics
Dynamic graphics allow you to select parameters, time ranges and automatically adapt time and value scales on the data management platform, for easy visualization of curves.
Index display
Customize your air quality index based on the parameters you measure. Prioritize IAQ parameters according to their impact on health or scoring according to the concentrations encountered.
Air quality and specific parameter prediction
Prediction of the evolution of air quality and parameters thanks to a machine learning phase.
Sending instructions for air quality control
The air quality index and practicing guidelines are used to establish rules of instructions transmitted to the Building Management System.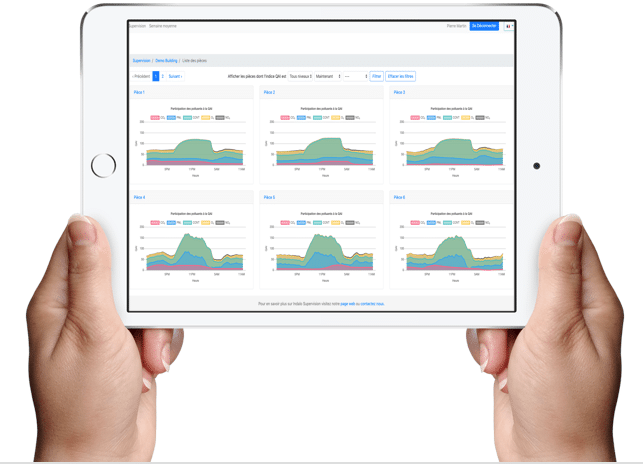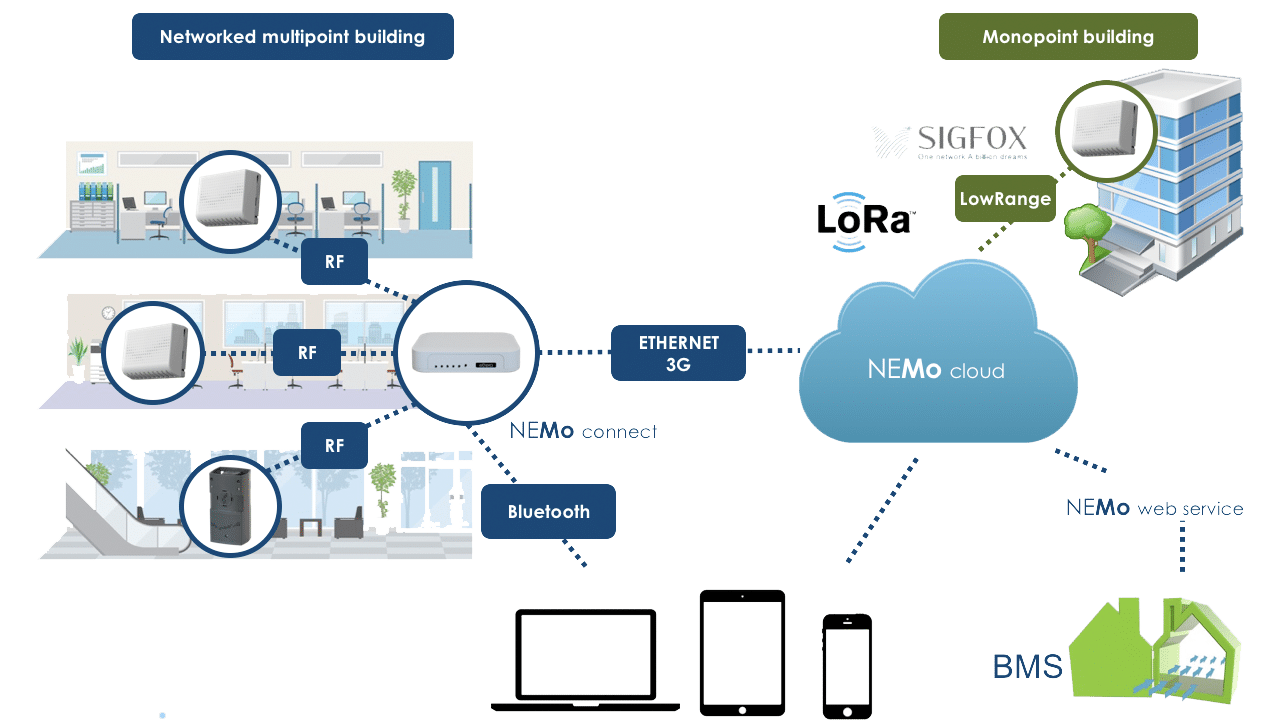 Advantages
Centralising your data
Real-time access to measurements
Simple installation and use
Efficient and economical solution
Several possible configurations
It is possible to have remote and real-time access to the data measured and collected by NEMo, as well as to view data directly on the NEMo Cloud interface or retrieving the data via an API.
Air quality stations from the NEMo range:
NEMo Diagnostic
NEMo XT
Mini XT
NEMo Outdoor
Subscribe to Ethera's Newsletter