Air quality data management platform
This solution allows to collect data via  a dedicated internet server with a personal access, without investing in material or daily operation and management. Using the latest security and privacy-protecting technologies, your data will be accessible at all times.
Simplicity as a guideline
Easily deploying through our services
Visualising your data with the user-friendly interface
Automatic report editing
Remote assistance available
Dynamic Graphics
Dynamic graphics allow you to select parameters, time range and automatically adapt scales for easy viewing of curves.
The strong points:
Concentration of your data
Real-time access to your data
Easy to set up and use
Cost-effective solution
Various possible configurations
Remote and real-time access to data via NEMo connect (wifi or RJ45) (Other optional options). Visualising data via NEMo Cloud interface or retrieval via webservice.
Need: – NEMo + NEMo connect or NEMo Sigfox + additional subscription to Sigfox Find the NEMo view application in order to have your data displayed on smartphones.
Air quality data available 24/24h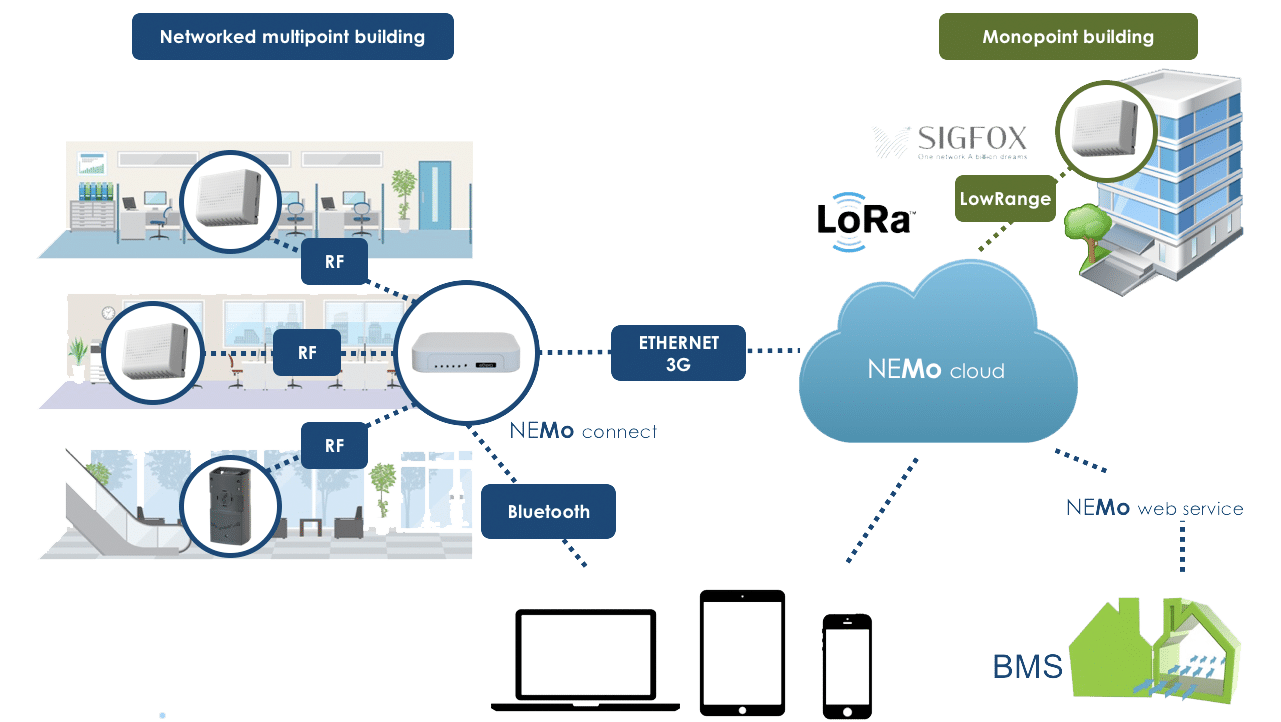 Advantages
Machine learning and AI
Ethera is working to propose a new offer based on its own cloud solution. Don't hesitate to call us to try this innovation with machine learning and AI to serve Air quality while significantly saving energy.
This service is available with 
All NEMo range

NEMo connect